Click here to read the proposal from Freedom High School.
 Prayer Requests – Prayer is an important ministry of our church. If you have a friend or family member on the prayer list, please keep us updated so we will know how to pray for them each week. You can e-mail (secretary@inmanmethodist.org) or call (770 461-2123) with updates. If updates have not been received during a four week period, we will praise God for answering our prayers and remove the name from our prayer list.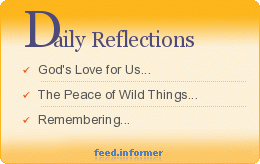 Follow us on Facebook!
The North Georgia Advocate
The North Georgia Advocate, a twice-monthly newspaper produced by the North Georgia Conference Communications Office, is a wonderful resource. In it you'll find local church stories of faith and discipleship, practical ideas for ministry, glimpses into lives of people who inspire our clergy and laity, news relevant to our conference, details on upcoming events, Sunday school lessons, and more. Plus, you'll receive the national United Methodist Reporter with every issue. What are you waiting for? Subscribe today. One year subscription is $28.
By Internet: www.ngumc.org/advocate. By Mail: Send your check, payable to "North Georgia Advocate," to P.O. Box 660275 Dallas, TX 75266-0275. By Phone: Pay by credit card by calling 1.877.465.1685.